Bila sebut "kreatif" ramai memikirkan dalam perniagaan, kreatif adalah untuk pengiklanan/advertising. Namun, saya sering menyebut untuk menjadi kreatif dalam perniagaan
Sebenarnya, kreatif meliputi aspek yang meluas bukan sekadar pengiklanan, tetapi juga sehingga membuat keputusan perniagaan yang kreatif.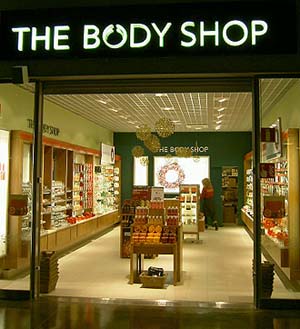 Contoh yang saya ingin kongsikan mengenai kreatif dalam perniagaan adalah Anita Roddick (pengasas The Body Shop)
Ketika mengembara pada tahun 70-an, Anita Roddick mendapati di negara yang dilawatinya, wanita menggunakan koko untuk melicinkan kulit muka dan badan. Anita Roddick menggunakan kreativitinya untuk membawa idea tersebut menjadi idea perniagaan kosmetik!




Apabila ingin memulakan perniagaan, Anita tidak mempunyai modal yang mencukupi untuk membeli bekas kosmetiknya. Lalu, Anita menggunakan kreativitinya membeli bekas yang paling murah, iaitu bekas menyimpan sample air kencing di hospital untuk dijadikan bekas kosmetik. (kini, tidak lah gunakan bekas tersebut... nanti ni jadi email forward pula! )




Apabila membuka kedainya yang pertama pada 1976 (ya, The Body Shop kini sudah 34 tahun... bukan short cut kejayaan!), dinding kedainya berlumut dan kotor. Anita menggunakan kreativitinya untuk menggunakan cat yang paling murah berwarna hijau yang sama dengan warna lumut tersebut untuk mencantikkan kedainya. Sehingga kini, warna hijau (warna lumut) yang sama masih digunakan dan membawakan konsep alam semula jadi!
Dalam perniagaan, anda perlu kreatif dalam menangani masalah dan membuat keputusan. Jangan jadikan tiada modal, tiada idea perniagaan menghalang anda. Fikirkan cara kreatif dalam perniagaan anda

Sumber: Irfan Khairi Newsletter